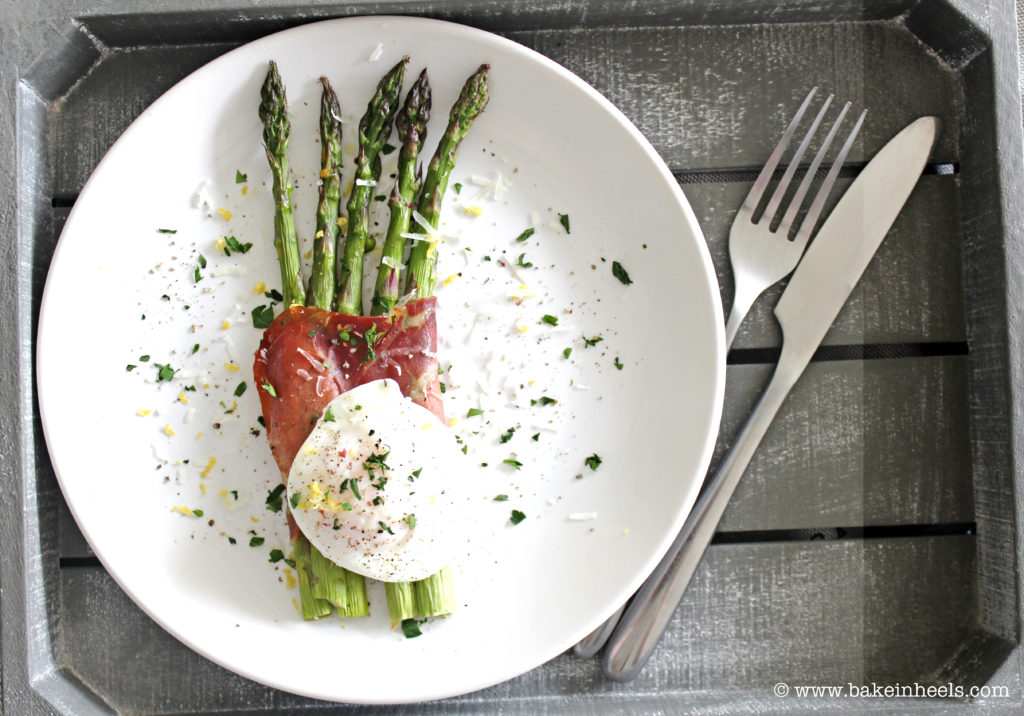 Scroll down for English
Reikės (2 porcijos):
10 šparagų stiebų
2 gabalėlių Parmos kumpio
2 kiaušinių
0,5 nedidelės citrinos žievelės ir sulčių
Parmesano
1 arb. š. alyvuogių aliejaus
1 arb. š. vyno acto
Šviežiai maltų pipirų
Gaminame:
Orkaitę įkaitinkite iki 180°C
Šparagus nuplaukite, nulaužkite sumedėjusias dalis.
Ant 1 Parmos kumpio griežinėlio guldykite po 4-5 šparagus ir dėkite ant folija ištiestos kepimo skardos.
Palaistykite citrinos sultimis bei alyvuogių aliejumi, tuomet užvyniokite kumpį aplink šparagus.
Kepkite įkaitintoje orkaitėje 15 minučių.
Kol šparagai kepa, išsivirkite kiaušinius.
Užvirkite nedidelį puodą vandens, tuomet sumažinkite ugnį, kad vanduo tik šiek tiek burbuliuotų. Padarykite vandenyje sūkurį, įpilkite acto, kiaušinius supilkite į nedidelius indelius, iš kurių kiaušinius pilkite į puodą su vandeniu. Norint kiaušinių su skystu tryniu, virkite 3 minutes. Išvirusius kiaušinius dėkite ant popierinio rankšluoščio.
Iškepusius šparagus patiekite su kiaušiniu, užtarkuokite parmesano, citrinos žievelės, maltų pipirų.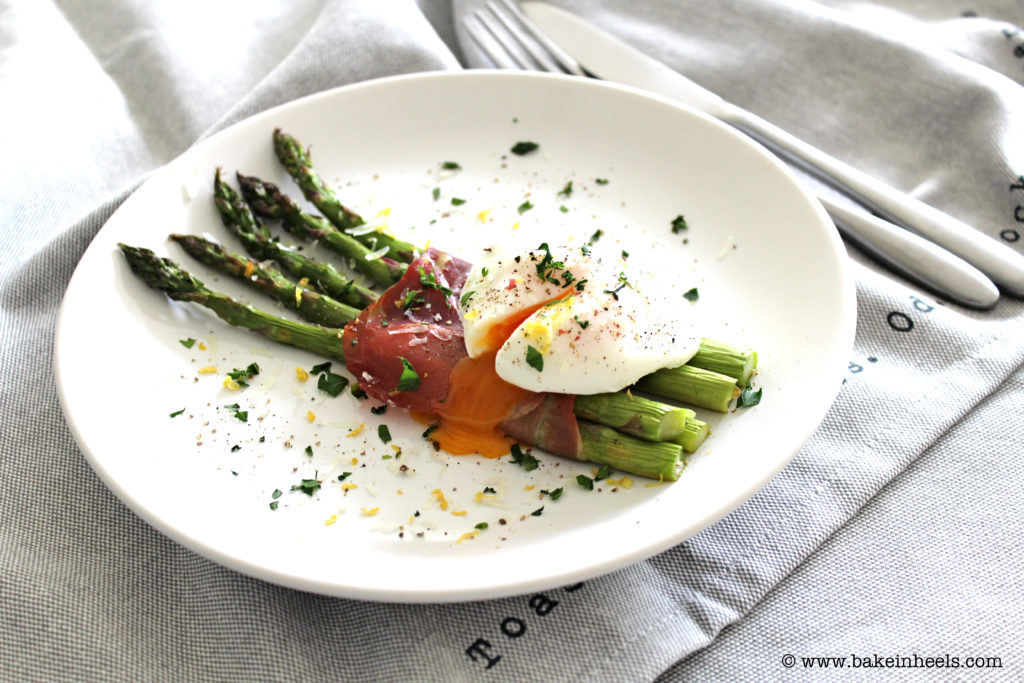 ---
Roast Asparagus, Parma Ham & Poached Egg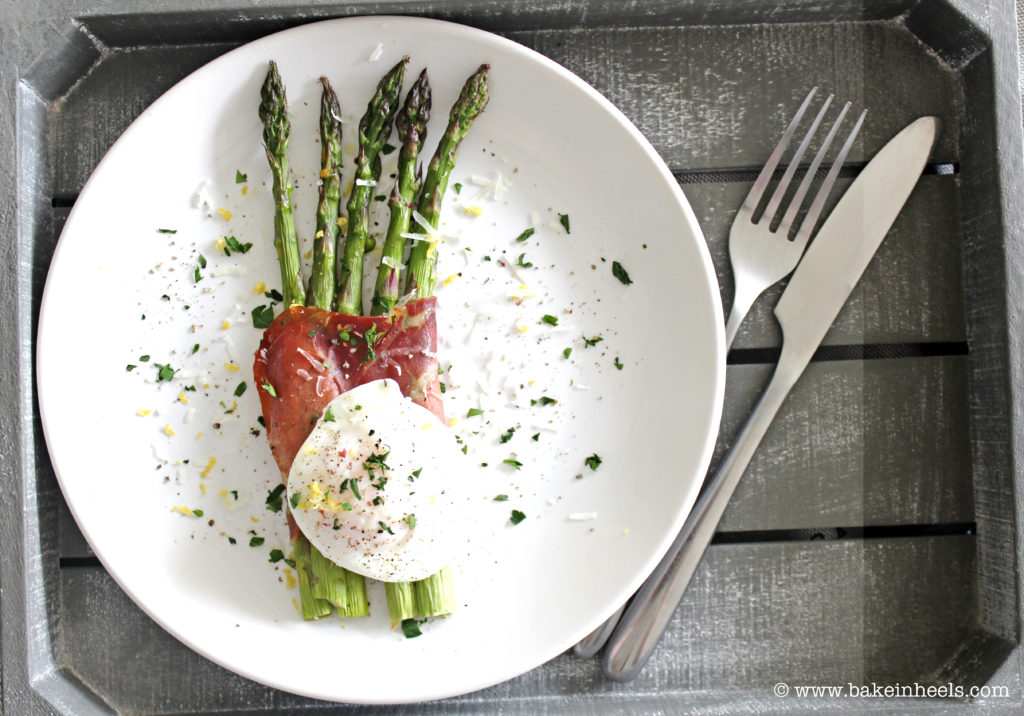 Ingredients (serves 2):
10 asparagus spears
2 slices of Parma ham
2 large free range eggs
Zest & juice of half a small lemon
Parmesan cheese
1 small tbs of olive oil
1 small tsp of vinegar
A little freshly ground black pepper
Instructions:
Pre heat the oven to 180°C
Wash the asparagus, trim off any hard woody ends.
Place 5 spears of asparagus on one slice of parma ham and wrap asparagus. Then drizzle with olive oil and lemon juice.
Bake in the oven for 15 minutes.
While the asparagus is roasting poach the eggs (how to poach the egg you can see in this video). If you want a runny poached egg let it cook for 3 minutes.
Serve asparagus topped with egg, some parmesan shavings, a little lemon zest and some black pepper and parsley.